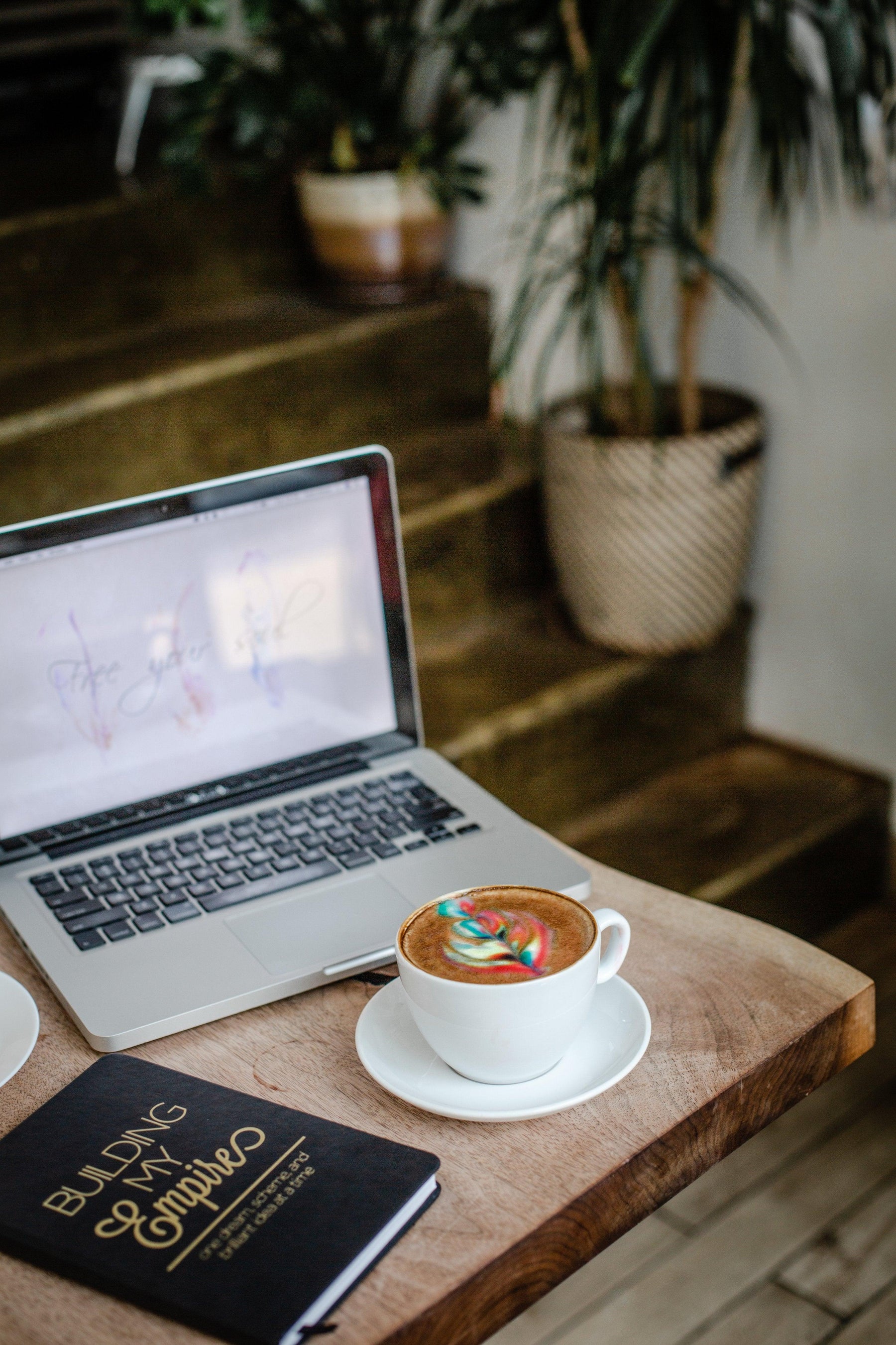 Working Remotely? 5 Simple Ways to Upgrade Your Home Office
We're in the thick of a world pandemic, and everyone except for health care and essential services frontline workers have been told to work from home. Have you been assigned to work remotely during this time of uncertainty? You're not alone. Here are 5 ways to upgrade your home office to boost business productivity as you adjust to working from home in 2020.
How to Upgrade Your Remote Office at Home
"But… How?" you think out loud, as your eyes glaze aimlessly across the room. You sigh at the dirty pile of dishes sitting on the kitchen counter, before your cat decides to hop-scotch on over to your intended workspace. He lays his head down. It's now his resting place for the rest of the evening.
If you're not used to working from home, this new venture of a "home office" may bring you many challenges — for instance, your sixth or seventh attempt to try and get your furry friend off your laptop, to no avail.
EFFYDESK understands how hard it can be to try and get important tasks done when you're assigned to work from home. Luckily, there are many ways to make working from home better than bearable.
Your colleagues will "ooh" and "ahh" over your sweet new home office setup, even if means just catching a quick glimpse of it during one of your social distancing video conference calls!
Best Home Office Setup Tips for Remote Work Productivity
1. Choose a Designated Workspace
Empty pizza box next to the couch. Loose-leaf papers hanging off the table. Laundry laying on an armrest here; tax forms sprawled on the coffee table there — doesn't feel much like an office, does it?
While the comfort of your squishy couch may seem especially enticing, it's also an indoor hotspot for distractions!
Be like Marie Kondo, and declutter your workspace of anything that doesn't spark joy. The cleaner and tidier your workspace is, the more value you'll get out of this (much needed) spring-cleaning.
PRO TIP: Designate a workspace in your home where you'll feel the most comfortable — but don't let it be your couch or your bed.
Whether it's a desk in another room or your prized kitchen island, choose a location where you'll be able to sit and work comfortably from your computer, at eye-level. Tell yourself you can only do work in this space, on a regular working schedule, and save the couch for your late-night Netflix-and-snack binge!
2. Separate Personal and Professional Affairs
A distinct separation between work and personal life is crucial to getting important tasks done in a timely manner.
Before the whole self-isolation business, you probably left your workplace at a designated time every day. Leaving the office meant leaving your work behind for the day. Signing off for the day meant you could come home to have a meal, relax, and get some proper shut-eye for the next day.
PRO TIP: The same principle should apply to your home office.
Answer your work emails first thing in the morning, and worry about getting groceries after signing off for the day. According to Forbes, being able to compartmentalize business from casual affairs can help you become a star performer. Do your best to maintain personal affairs for "outside" of your office hours — and keep things separate!
3. Give Your Mind a Break
Working at home can also blur the lines of your regular eating or sleeping patterns — all of which can dent your productivity and process. The best way to work productively from home, is to stick your regular routine. According to Forbes, muscle memory leads to stronger, faster and better results, as seen by some of the world's top elite athletes' work performance.
PRO TIP: Train your mind and body to work productively, in unison.
If you don't normally answer texts from your friends or check social media while you're at work, make a point to keep those activities outside of your home office. If you're used to getting up at 7 in the morning to commute to work, make sure to commute on over to your desk or dining table, as per usual.
The best part about working from home is the newfound freedom you have over your own schedule! Don't forget to take breaks, as often as you need. Take your regular lunch break as usual, and leave your laptop and work emails behind.
Keep your mind stimulated throughout the day by checking your friends' story updates on Instagram or scrolling through TikTok for funny meme videos. This is also the best time to catch up on the latest episode of your favourite true-crime podcast, or another episode of 90-Day Fiance (no one's judging!). Just be sure to keep your eyes on the clock, and make sure to hop-scotch your way back to your workspace before the cat comes back again.
4. Spruce Up Your Work Environment
According to an article published on Entrepreneur, lighting, ambient noise and temperature are all contributing factors to your overall work performance.
What are some ways you can switch up your home office environment to keep things moving along?
PRO TIPS:
Ensure you have enough light in your workspace, so your eyes don't get strained. A well-lit office can supercharge a remote worker's productivity by increasing their alertness, energy and overall morale.

Place fresh flowers and/or plants on your desk to liven up your at-home cubicle.

String some twinkly fairy lights around your desk to adapt a different mood.

Set up a row of Funko Pops, or play some lo-fi music or binaural beats in the background for continued focus. (Check out Hubspot's top recommended productivity playlists for inspiration by clicking

here

.)
Stick photos and funny posters to your walls—it's your home office, after all!
5. Take Advantage of an Adjustable Standing Desk
Last but not least, treat yourself to a standing desk and improve your home office.
Whether you're 5 or 7 feet tall, an adjustable office desk will accommodate to your shoulder and neck posture while you work, easing any neck tension you may get from looking down at a computer screen all day.
Sitting for prolonged periods of time has also been proven to have detrimental effects on your health. Improper posture and sitting for up to 10 hours a day can contribute to serious issues, such as chronic back problems or a higher risk of heart diseases.
PRO TIP: Standing up regularly and doing simple stretches from time to time can help to increase your blood flow and improve your posture over time, so the electric, adjustable EFFYDESK is your perfect, all-in-one business productivity solution for anyone working from home!
Our seasoned engineers are constantly innovating and learning in order to perfect our sit-stand desks, so we can offer the best, simplest ways for you to implement proper ergonomics practices into your workplace.
But don't just take our word for it - take it from the pros! Our standing desks are trusted by brands such as Buick, Arc'teryx, and Fairmont Hotels & Resorts, just to name a few. Using a standing desk can and help yourself to a healthier, ergonomic lifestyle.
Working From Home? EFFYDESK is Here to Help!
At EFFYDESK — we design, mould and deliver the best Electric Standing Desk for professional or personal use. Our award-winning ergonomic office chairs ensure that office workers are protected against desk job damage, and are well-equipped to maximize efficiency and morale in the workplace — wherever that may be for you.
Browse our signature Standing Desks, Office Chairs and Monitor Mounts designed to boost workplace productivity, so you can get more done, more comfortably. For local Vancouver customers: EFFYDESK offers fast and reliable installations, too! Claim your 30-day free trial today.
To learn more about EFFYDESK's products and services, be sure to check out our FAQ page or browse the blog archive for other helpful articles on ergonomics in the workplace.
- - -
How's your #WFH sitch looking these days?
Let us know in the comments down below what you're doing to upgrade your home office today!